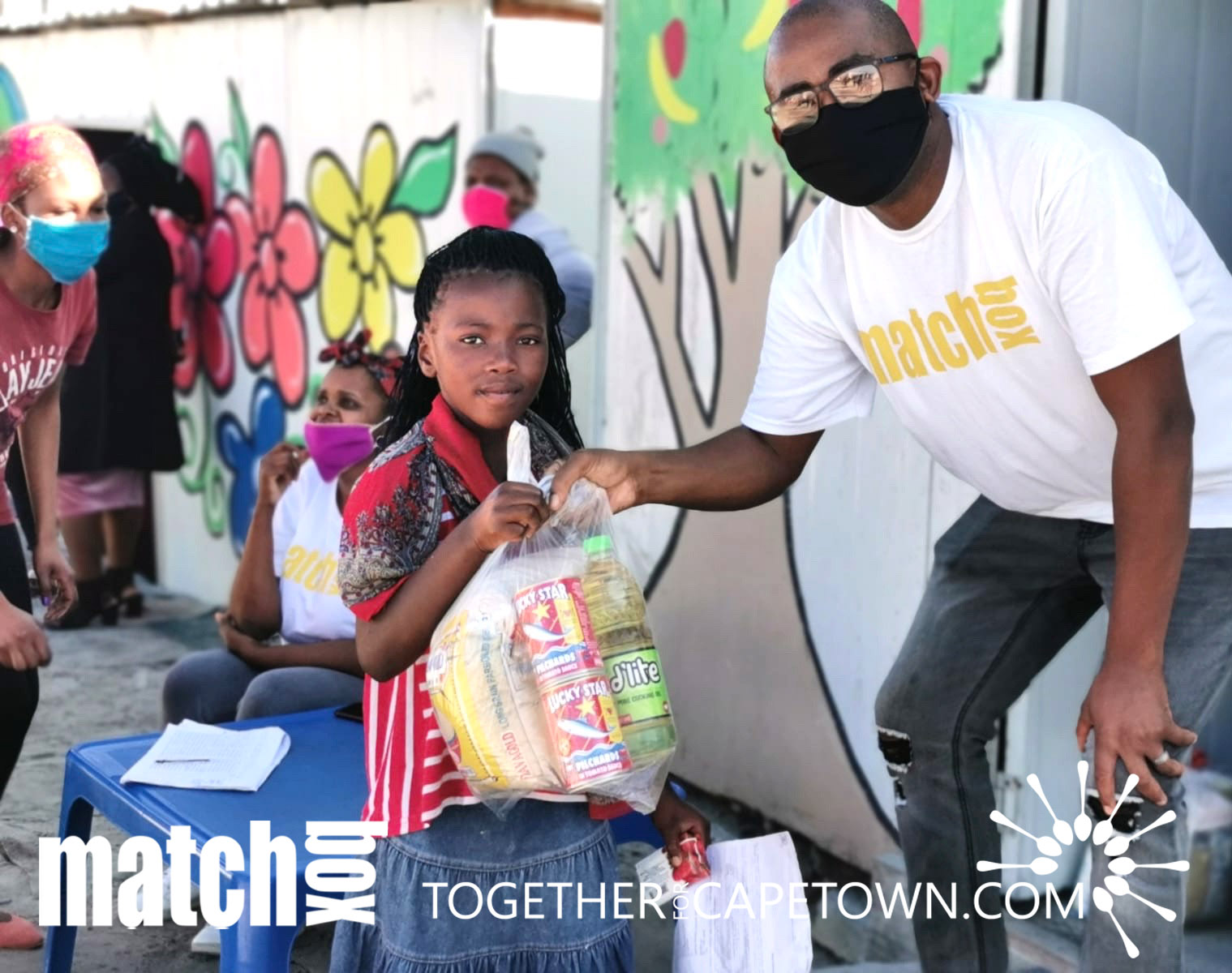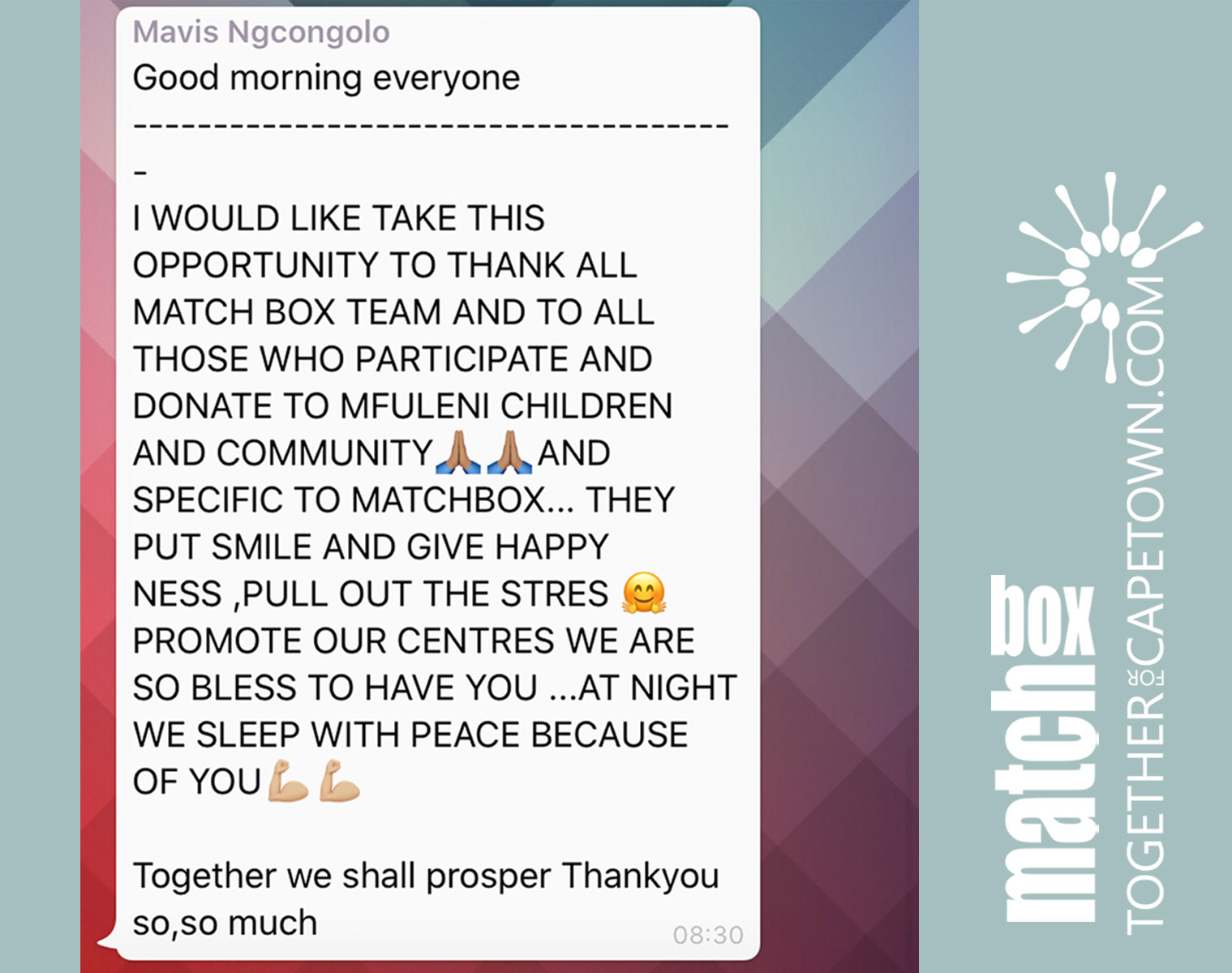 feeding 500 families
The Matchbox team on the ground has distributed 500 food parcels to the children of our 4 daycare centers and their families. These parcels will nurture them for a whole week, which makes up to 14.000 meals.
Thanks to the great cooperation with the Principals of our partnering daycare centers, the process of handing over the parcels was perfectly safe and well organized. We received a huge amount of gratefulness, which we would like to share with you.
To be able to provide these parcels regularly, we need your help.
As part of the Together for Cape Town network, we are raising funding for 3 Million meals for our hungry children until the end of 2020. Please help us to achieve this goal with your donation!
back